"Moral Cash Affiliates make BIG money by linking to products that improve peoples lives.
Helping people and making moral money.... That's the Moral Cash way."
Founder of Moral Cash,

John Derrick
Below are some of our best selling Products:

You Get:
$150 Commission



Your Secret Course
Your Wealth Course
(Physical Product)
Recommend this product to others using your special link and you will get $150 for every person that gets this life changing course.
Use your special link to tell your friends, send in email, post it on your website or blog, put it on facebook, send it out on twitter... Anywhere you can think of you can use your special link and you get paid $150 for every person you help.
It's a win/win for everyone.
You get paid for helping people!

Our *BEST SELLING*
Law of Attraction Product!!

Hard To Believe, But True: "A Secret Formula That Puts You In Your Dream Home..." Absolutely 100% Guaranteed!


You Get:
50% Commission
Extraordinary Health Meditation

This is an instant download Audio (MP3) & Ebook (PDF) on how to attain Extraordinary Health.

You Get:
50% Commission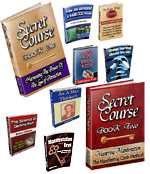 The Secret Course
(Download Version)
The "Official Secret Course"
This is the World Famous INSTANT ACCESS (digital download) version of the Secret Course.

You get 50% of the selling price ($97) +Plus 5% for referred Affiliates.

This complete course includes the Subliminal Videos bonus!

You Get:
50% Commission
"Finally Discovered! The Cure For The One Tiny Thing That Has Stopped Thousands Of People From Mastering The Law of Attraction All This Time."

Law of Attraction - Digital Download Audio Book (MP3) and Ebook (PDF)

You get 50% of the sale price Plus 5% for referred Affiliates.


How it Works
1) Signup for a MoralCash account. (It's free)
2) Log into your account and get your special links.
3) You get paid 50% of the price of each sale!

BONUS: You get 5% on the sales for each affiliate you refer.
(Note, this does not come out of their commission, they still get the full 50% for their sales)
Secure Tracking Means More Sales For You

To make sure your sales are tracked 100%, we use cookie tracking that lasts for a full year! (That's 365 days instead of the 30 days most companies use).


To ensure every referral is tracked, we also use IP Tracking and Session tracking.

We even provide you with link cloaking to protect your affiliate links.
ONE LINK TO RULE THEM ALL!

When you send someone to one of our sites, your get credit for the sale of any of our products even if it occurs months later.

Example One: If you send someone to Extraordinary Health Meditation, and they leave that site, but they come back a month later, YOU GET CREDIT FOR THE SALE

Example Two: You send someone to The Secret Course and they leave without buying but months later they decide to purchase a different product of ours (could be any of our products) - YOU GET CREDIT FOR THE SALE.

Example Three: You send someone to one of our free products. They are happy to have our free product and they think you are great for telling them about it. We email them more great information and months later they decide to buy one of our products (could be any of our products) - YOU GET CREDIT FOR THE SALE.
Make Money Giving Away Free Gifts!

You already know joining MoralCash.com is free, but did you know you can make money by giving away free gifts?

Yes, our one link to rule them all means that you can use your custom link to send people to our FREE PRODUCTS and you still make you money.

This is good for you, because you get to look like a hero by telling others (on your site, on facebook or members of your own mailing list) about a great free product of ours (we have many).

They are happy to get your link and they opt into our mailing list in order to download the free gift.

Once per week we send out a helpful newsletter with useful information (and sometimes even more free gifts) but we also tell them about our high quality products.

It doesn't matter when they buy, it could be that week or it could be 6 months down the road - YOU GET CREDIT FOR THE SALE.

Most of our customers are REPEAT customers, which is good for you too because YOU GET CREDIT FOR EVERY SALE.
Real Time 3D (Detailed) Stats

Once you signup you can login to MoralCash anytime to check on your real time 3D stats.

You can see how many clicks you have, how many sales, how much money you have earned, generate reports, see conversions and more.

It's exciting to watch the money come rolling in and knowing that you are making the world a better place one person at a time.
We believe in making the world a better place,
and we believe in making good money too!
We Pay You!

We pay you on the 5th
of the following month.
We Have Products In All Price Ranges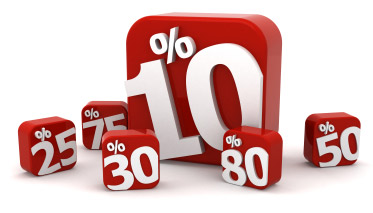 We have products in all price ranges, to make sure that we have something for everyone.

We have Free Products, $19 products,
$27 products, $47 Products, $97 products, a $127 Product and even a $299 Mega Course.
There is something for everyone in every budget. You can promote one, some or all of our products.
We offer sale pricess from time to time too, and you get credit for those sales too!
I can't wait to start sending you our Moral Cash.
If you ever need any help, or any special links or tools created for you, just use the contact link at the bottom of the page and we will be more than happy to assist you in any way we can.
I have been an affiliate marketer myself for many years so I had this system designed with you, the affiliate, in mind.
You and I are a team, and I succeed when you succeed, so it is in my best interest to help you be as successful as you possibly can.
Founder of Moral Cash,

John Derrick